Archived website of the Batard 2020:
Batard 2020 – From Solids to Liquids
program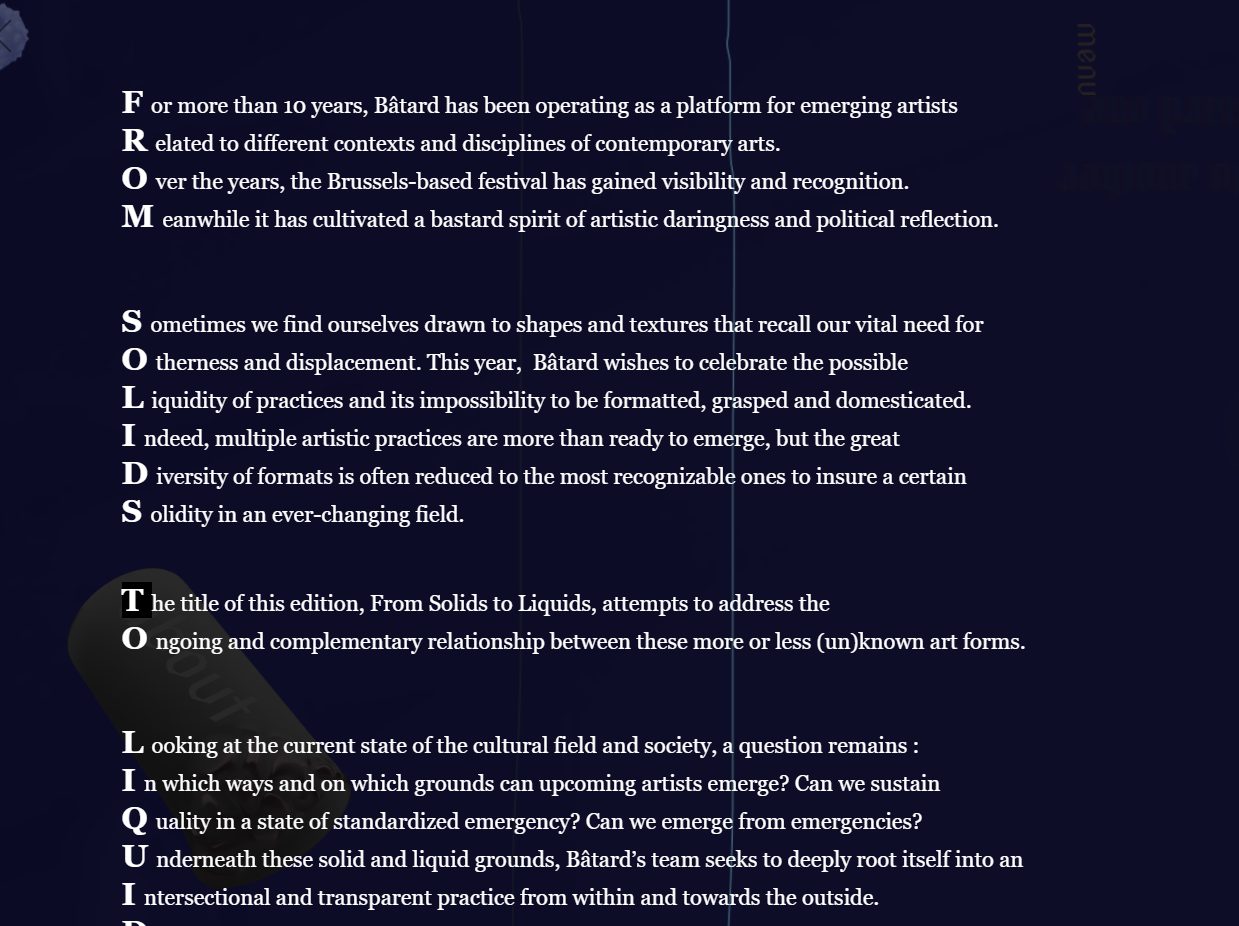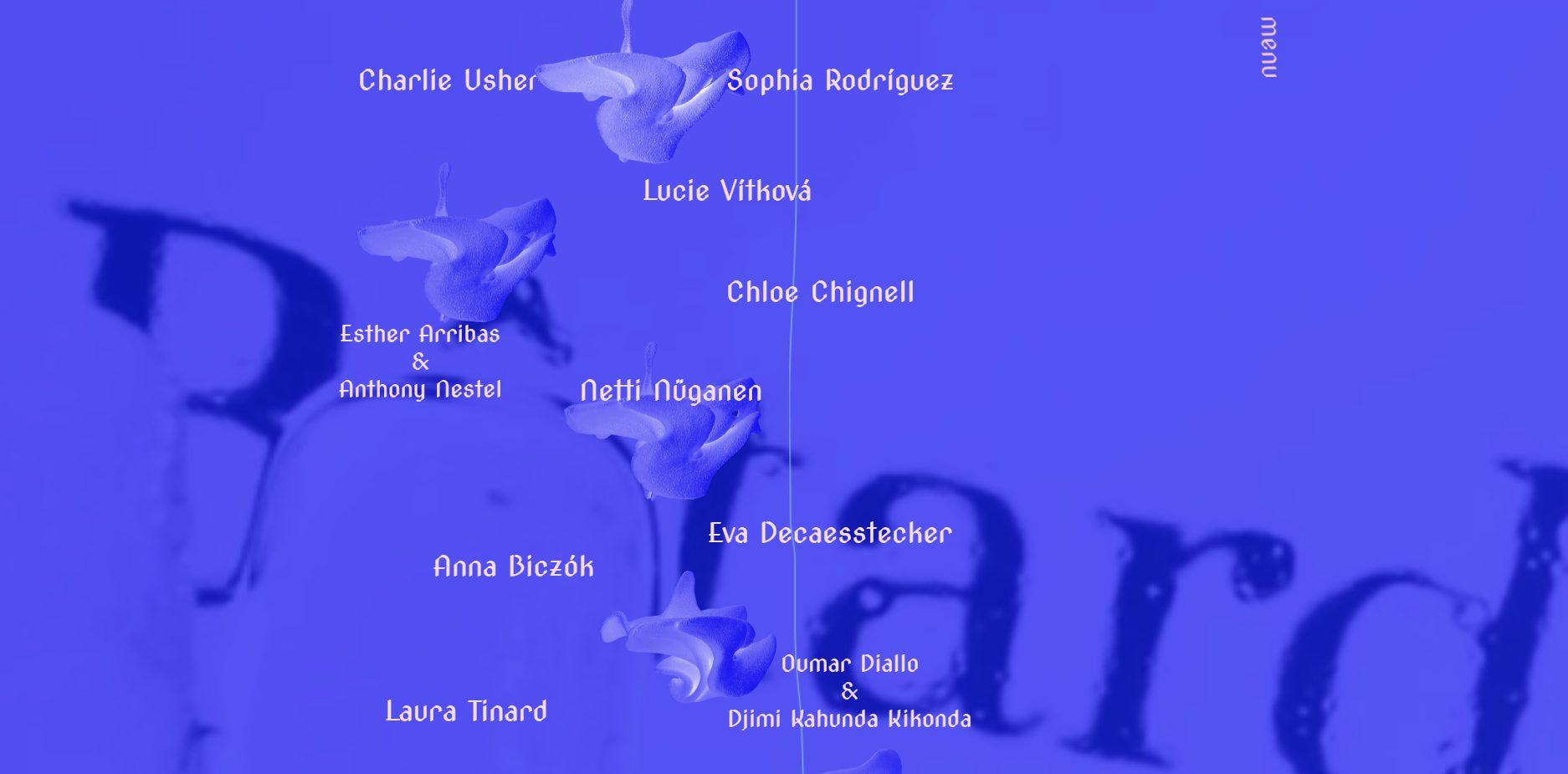 Artists
Charlie Usher, Sophia Rodríguez, Lucie Vítková, Chloe Chignell, Esther Arribas & Anthony Nestel, Netti Nüganen, Eva Decaesstecker, Anna Biczók, Oumar Diallo & Djimi Kahunda Kikonda, Laura Tinard, Petar Sarjanović, Sina Seifee, Simon Asencio, Andrea Zavala Folache, Emmilou Rößling, Daniel Pizamiglio & Romain Beltrão Teule, Kamljit Kaur, Bryana Fritz & Tom Engels
Podcast
archived link: podcast 2020

About
For more than 10 years, Bâtard has been operating as a platform for emerging artists
Related to different contexts and disciplines of contemporary arts.
Over the years, the Brussels-based festival has gained visibility and recognition.
Meanwhile it has cultivated a bastard spirit of artistic daringness and political reflection.
Sometimes we find ourselves drawn to shapes and textures that recall our vital need for
Otherness and displacement. This year, Bâtard wishes to celebrate the possible
Liquidity of practices and its impossibility to be formatted, grasped and domesticated.
Indeed, multiple artistic practices are more than ready to emerge, but the great
Diversity of formats is often reduced to the most recognizable ones to insure a certain
Solidity in an ever-changing field.
The title of this edition, From Solids to Liquids, attempts to address the
Ongoing and complementary relationship between these more or less (un)known art forms.
Looking at the current state of the cultural field and society, a question remains :
In which ways and on which grounds can upcoming artists emerge? Can we sustain
Quality in a state of standardized emergency? Can we emerge from emergencies?
Underneath these solid and liquid grounds, Bâtard's team seeks to deeply root itself into an
Intersectional and transparent practice from within and towards the outside.
During 5 days, Bâtard will navigate through various forms of togetherness, crossing
Solid and liquid spaces, stages and art works, from Beurschouwburg to Project(ion) room.