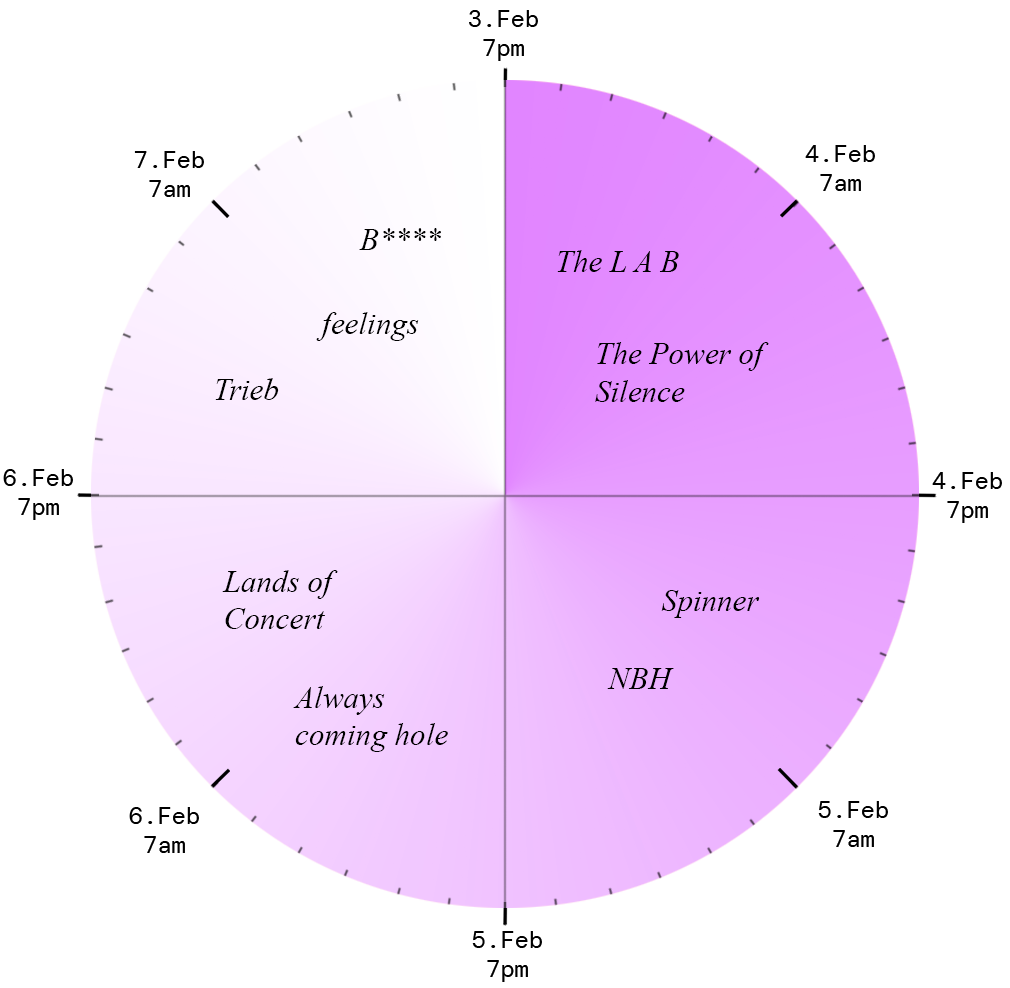 Welcome to Bâtard 2021, Hello From The Other Side.
This is how to navigate into the program:
After buying your ticket, you'll receive a password in your inbox
The ticket gives you access to the entire Festival (see tickets for more info). All the

workshops are for free

but they are not included in this ticket. If you would like to participate, please use the subscription links below.
The video of each piece are available for 24 hours long, from 7pm till 7pm the next day. You can watch it at your favourite moment of the day or of the night, once or several times, on the watch page: watch
Enjoy!
7pm Feb.3rd — 7pm Feb.4th
7pm Feb.4th — 7pm Feb.5th
7pm Feb.5th — 7pm Feb.6th
7pm Feb.6th — 7pm Feb.7th
Other ongoing formats from Anna Franziska Jäger & Nathan Ooms Quinsy Gario Milø Slayers Sophie Guisset